Regular price
$0.00
Sale price
$699.00
Unit price
per
Sale
Sold out
Keep cool and out of the sun on your next river trip with the Coyote Raft Bimini. Built locally here in Durango, CO, Coyote Biminis are the only bimini on the market specifically designed for use on rafts or catarafts. Our streamlined, no-wrap canopies keep you covered on those long, hot days on the river, while the flat profile slices into the wind and creates as little wind drag as possible. Our no-wrap design also gives you better a peripheral view of the canyon than traditional motorboat style biminis.
Coyote Bimini frames are made entirely out of aluminum and steel (no plastic here!). The 3-bow frame is built with double-walled 7/8" aluminum tubing, making it both lightweight and extremely strong, with metal fittings throughout. The canopy is built with 11oz HarborTime Edge Marine fabric, which is stronger, more hydrophobic and more abrasion resistant than Sunbrella or other fabrics used by most of our competitors. Easily stowable and removable, with excellent longevity, the Coyote Bimini may be the best rafting investment you've ever made. 
**Bimini Mounts sold separately**
Features
Double walled aluminum frame with all metal hardware.
HarborTime Edge Marine canopy for longevity
Flat canopy design for less wind drag and a better peripheral view.
Sized to fit any frame from 54" - 78"+
Multiple mounting options and can be customized for the perfect fit with Bimini Extensions.
Share
View full details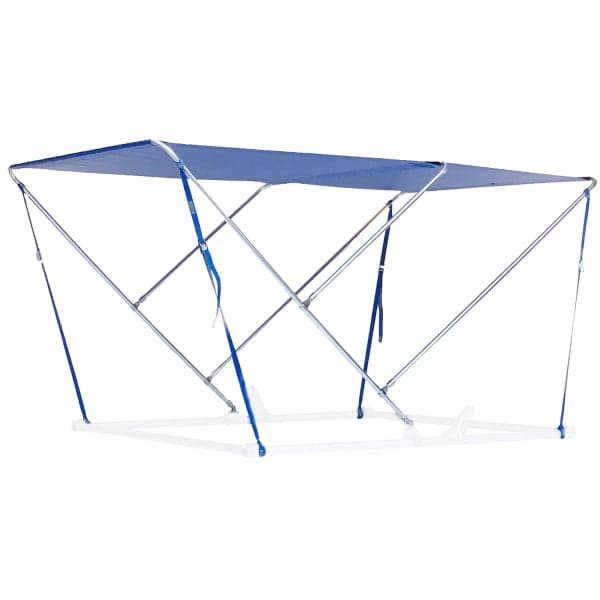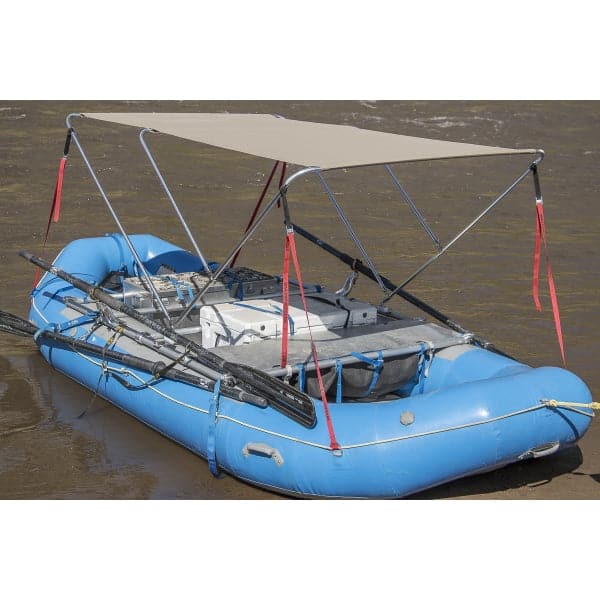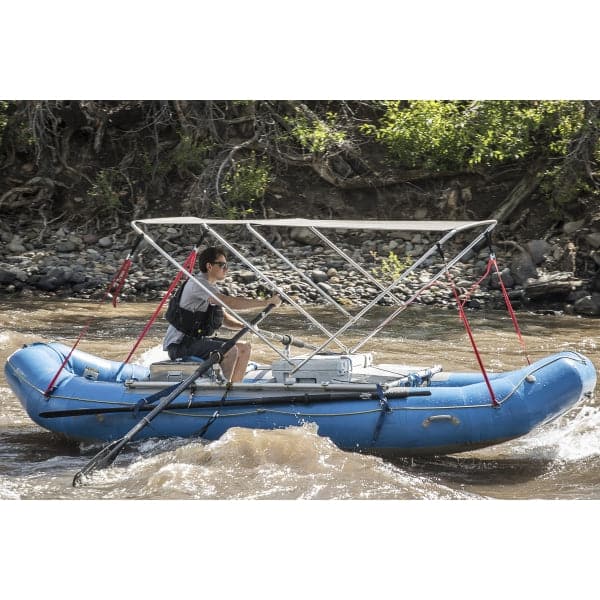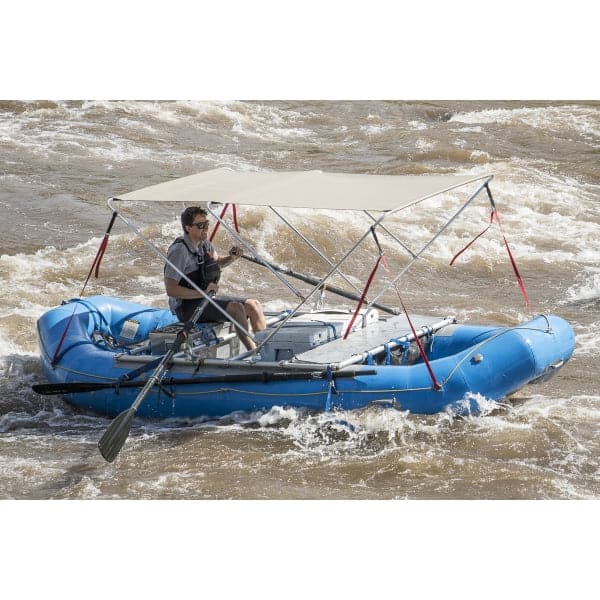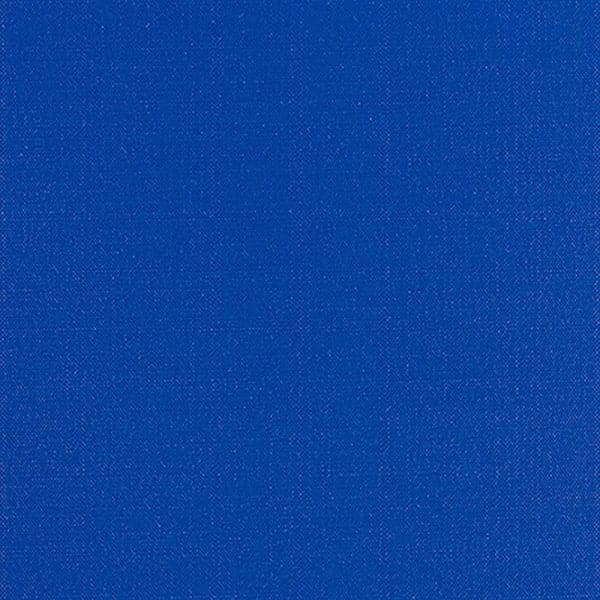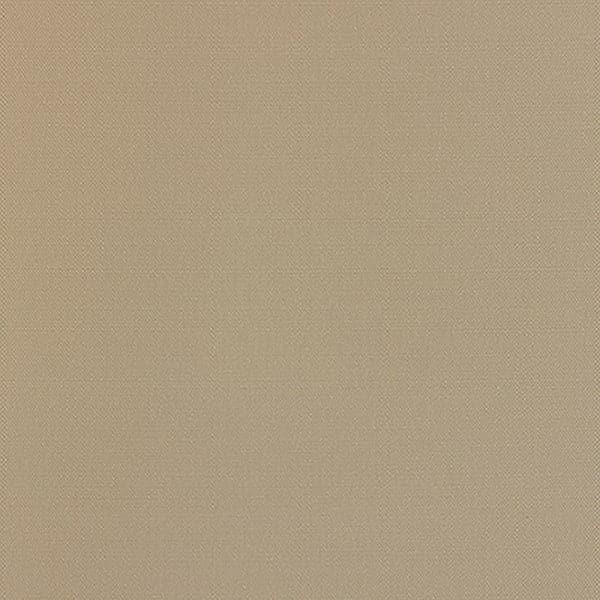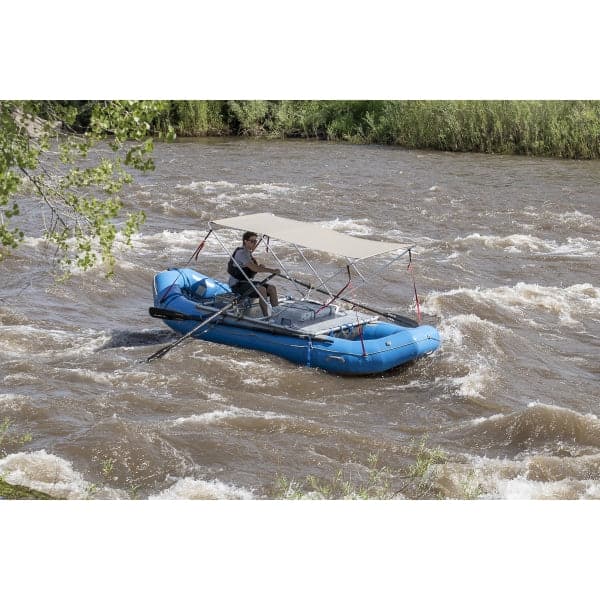 Canopy Fabric
Our 8' long canopy is made from HarborTime Edge Marine 11 oz. acrylic coated polyester marine fabric that features a unique color coating, e nhanced with proprietary clear coating on both sides, and eliminating the possibility of color transfer or rub-off. Harbor Time Fabric is water, mildew and UV repellent that offers superior strength, abrasion resistance and stability for minimum stretch or shrinkage compared to Sunbrella fabric.
We chose not to extend our canopy down around the sides of the frame, which cuts down on wind resistance and allows you to enjoy the canyon scenery surrounding you by impeding less on your line of sight. Canopies are full width to the start of the corner bends on all frames. All our tops are sewn by San Juan Sewing here in Durango, CO.
Aluminum Frames
All our frames are cut from raw material in-house, digitally machine bent to exact specs, then assembled by hand. Each frame is made of 7/8" x .058 anodized aluminum tubing, keeping a clear sparkling finish. Each bend is internally reinforced with 3/4" x .058 aluminum tubing for extreme durability and rigidity in the frame corners. The crossbar joints are held together with 1/4" stainless steel button clips so that the frame can easily break down, without tools, into two side sections and three center pieces for storage or transport.
Sizing & Mounting
Each frame has a certain amount of flexibility at the end of the bows, so if your frame is between listed sizes, pick which one will fit better when collapsed in relation to your boat or frame. Going slightly narrower than your raft frame can help protect the bimini frame, while going to the next size up will give you 6" more canopy width, or may not take up as much deck space. Choose the best option that works for your setup.
If you are doing a static or track-style deck mount, determine your width by chosing where you want to place the mounts on your decking, and measure the distance between them. We recommend mounting towards the outside edges of the decking, but do what works best for your setup. Contact us if you are unsure of our sizing. We highly recommend having the bimini set up on the boat in a mock set-up before drilling for any static mounts (or before leaving to the put-in for your first trip!).
We recommend mounting the bimini 8-12" in front of your oar towers, but every set-up is different. You will need to make sure you have enough forward clearance for your oars while you are rowing. We recommend testing your bimini mounting location on dry land first, either on a trailer, or by pulling your oar blades off of the shaft if your boat is on the ground. Extend your oars at the same angle as you would if you were rowing in both directions. Make sure that your oars do not touch the frame of the bimini until they are as close to parallel to the frame as possible. Yes, at some point they will hit, you just need to make sure that it won't interfere with normal calm-water rowing conditions. Keep in mind we highly discourage rowing whitewater above Class I-II with the bimini deployed.
For double rail frames that have an oar tower reinforcement bar running from the oar tower to the inner side rail, you will need to mount the bimini on the inside rail in order to clear the reinforcement bar. 
Compared to the Competition
Our Coyote Biminis are built and tested by rafters for rafting and are 100% USA built. They are not re-branded, mail-order marine kits, like our competitor's kits. They come "fitting-assembled" and require minimum assembly, meaning all you'll have to do is clip each color-coded center frame piece to the corresponding bow, slip the canopy on the frame and mount it to your boat. No measuring out where each fitting goes or figuring out what goes where.
Warranty
Our Coyote Biminis are covered by our 5-year limited warranty on the entire unit, frame and fabric included. This warranty covers materials and craftsmanship on all parts of the bimini. The warranty does not cover normal wear and tear, weather soiling, stains from environmental factors and/or standing water, cuts from sharp objects, neglect, accident or misuse. The bimini canopy must be properly installed, utilized and maintained. The frame must be installed and mounted properly, with enough clearance for the oars in both directions. Mounting straps must be properly affixed to the main frame and not just the footman loops and not over tightened. All warranty claims will be inspected and repaired or replaced by Coyote / 4Corners Riversports.
Includes
One Harbor Time canopy top
3-bow double-walled aluminum frame with all chrome and stainless hardware
Four 6' loop straps for guy lines & two 2' cam straps for canopy ties
1/8" Allen key for fitting adjustment
Installation instructions