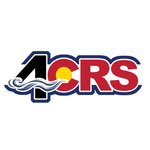 Regular price
$0.00
Sale price
$250.00
Unit price
per
Sale
Sold out
Youth Level 2: Basics of River Running
Our youth level 2 class is great for kids 10 and older who have taken our Level 1 class and want to continue to develop their skills, as well as learn some more advanced skills! We will be able to focus in on perfecting our strokes, river maneuvers, and begin to learn the roll.
On the first day, we will have time for a meet and greet with parents, students and instructors. We will take this time to get to know the past paddling experience of the kids, and what their goals are for the week. After that we will distribute gear, and then get in our pool to brush up on our wet exits! Then, we will head to the lake to go over our forward strokes, draw strokes, and sweep strokes.
After the first day we will head to the river! We will start on a flat section of the Animas and reintroduce our maneuvers like eddy turns, peel outs, and ferries. We will also start running some fun, splashy rapids. The later in the week we get, the more of the river we will be able to run, and the more skills we refine. We can also introduce some more fun skills like surfing, and we will have an in depth look at river hydrology and safety. This class includes all of the necessary gear, transportation and instructors!
Prerequisites: Level 1 class or equivalent
Duration: 5 days
Age: 10 and up
Included: Gear, transportation, instructors
Time: 8 - 12 or 1 - 5
Cancellation Policy
The Southwest can have very sudden and unpredictable changes in weather. All classes run rain or shine, unless there are weather related safety concerns. All programs may be changed at our discretion.To keep our classes affordable, we must fill a program with a minimum amount of participants. We reserve the right to cancel the program if the minimum amount of participants is not met. A full refund will be provided if a class is cancelled, and you will be notified no later than 48 hours before the beginning of the class.
If you need to reschedule or cancel your reservation, please do so 48 hours or more before the beginning of the class. Cancellations within 48 hours of the beginning of the program are non- refundable. If you wish to reschedule within 48 hours before the beginning of the program, we can provide a 50% credit towards the rescheduled class.
Thank you for signing up with 4Corners Paddle School! If you have any other questions feel free to call us at 970-259-3893.
Share
View full details