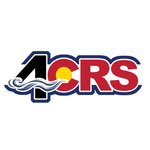 Regular price
$0.00
Sale price
$275.00
Unit price
per
Youth Level 1: Beginner Fundamentals
This class is designed for kids 10 and older to get an introduction to paddling, and have fun on the water! Students will learn the basics of whitewater paddling including safety, strokes and river maneuvering.
Our first day will start by getting to know the students and instructors. We can take this time to talk about any river experience students have, as well as what their goals are for the class. After this we will give out gear, and learn how to properly care for it. From there we will get in our solar heated pool to learn how to wet exit, and introduce the bracing strokes. These skills are essential before getting on the river. After this, we can head to the lake and begin to learn forward strokes, draw strokes and sweep strokes.
The next day, we will discuss river hydrology, hazards, and safety. From there we will head to the Animas! We will start with an easier section of the river, and introduce river maneuvers like eddy turns, peel outs and ferries. As the week progresses, we will continue to work on our strokes and maneuvers, and we will be able to run some moderate and fun class 2 rapids. This class will include all gear and transportation.
Prerequisites: None
Duration: 5 days
Age: 10 and up
Included: Gear, transportation and instructors
Time: 8-12 or 1-5
Cancellation Policy
The Southwest can have very sudden and unpredictable changes in weather. All classes run rain or shine, unless there are weather related safety concerns. All programs may be changed at our discretion. To keep our classes affordable, we must fill a program with a minimum amount of participants. We reserve the right to cancel the program if the minimum amount of participants is not met. A full refund will be provided if a class is cancelled, and you will be notified no later than 48 hours before the beginning of the class.
If you need to reschedule or cancel your reservation, please do so 48 hours or more before the beginning of the class. Cancellations within 48 hours of the beginning of the program are non- refundable. If you wish to reschedule within 48 hours before the beginning of the program, we can provide a 50% credit towards the rescheduled class.
Thank you for signing up with 4Corners Paddle School! If you have any other questions feel free to call us at 970-259-3893.
Share
View full details