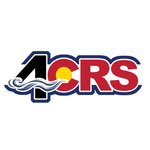 Regular price
$0.00
Sale price
$240.00
Unit price
per
This inflatable Kayak class allows participants to get on the water fast. Because our IK's are relatively stable, participants new to river running can get on moving water on Day 1. That stablity also makes the IK an excellent craft for overnight river trips.
We begin the class with a briefing on basic river features and river safety. Then we will assign gear, and cover the basics of fitting and caring for whitewater equipment. From there we will head straight to the Animas River! We will start on a slow-moving, flatter section and introduce the basics of posture, balance, paddle position, and strokes. We will practice these skills on some smaller (fun), moving water. We can then introduce water reading and river maneuvers such as the eddy turn, peel out, and ferrying.
Day 2 will begin with a short clinic of the latest techniques and gear for self-support kayaking. You will see how the pros live out of their boats in style and comfort. Once on the river, we will run a longer, and slightly more challenging section of the Animas. We usually have lunch at Santa Rita Park, giving everyone the opportunity to run the whitewater park. While we travel down the river, we will work individually with participants to refine strokes and river maneuvering. Transportation and lunches are provided.
This is a fun and informative class for beginners and experienced whitewater enthusiast. If you own your own kayak, you can sign up for the class without the cost of the rental.
Cancellation Policy
The Southwest can have very sudden and unpredictable changes in weather. All classes run rain or shine, unless there are weather related safety concerns. All programs may be changed at our discretion. To keep our classes affordable, we must fill a program with a minimum amount of participants. We reserve the right to cancel the program if the minimum amount of participants is not met. A full refund will be provided if a class is cancelled, and you will be notified no later than 48 hours before the beginning of the class.
If you need to reschedule or cancel your reservation, please do so 48 hours or more before the beginning of the class. Cancellations within 48 hours of the beginning of the program are non- refundable. If you wish to reschedule within 48 hours before the beginning of the program, we can provide a 50% credit towards the rescheduled class.
Thank you for signing up with 4Corners Paddle School! If you have any other questions feel free to call us at 970-259-3893.
Share
View full details