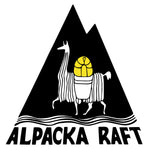 Regular price
$0.00
Sale price
$1,900.00
Unit price
per
Sale
Sold out
The Alpacka Wolverine Whitewater Pack Raft is the highest performance packraft in the lineup. Made locally in Mancos, CO, the Wolverine is the perfect blend of quick engagement, predictable edge control, and precision handling to hit those tight lines that make the difference between just making it to the bottom and running a rapid with style. With a few new school kayak features like a slightly shorter stern and a more pronounced bow rocker, the Wolverine is a new standard in whitewater packraft performance that provides both the confidence to hit difficult lines with style and the predictability and stability to ride out the rough stuff when you make a mistake.
The Wolverine is built around the Rally Hull, with high-performance whitewater rigging, Cargo Fly zipper internal storage system, and Whitewater Deck. The Rally Hull is Alpacka's highest performance whitewater hull, with a center panel stern for stability and forgiveness and a rockered bow for punching over holes and carving eddy turns. The Wolverine is lower volume than the Gnarwhal for quicker engagement and predictable edging. The whitewater rigging includes an adjustable foam backband, ¾ length seat and foot brace and patented 4-point thigh straps. Self bailing configurations are available by special order within size and weight limitations (See below for details).
You'll love the Wolverine if you want squeeze as much as you can out of a rapid with a quick and easy to edge packraft that likes to hit every eddy and play feature, and boof off every lip. The Gnarwhal and Wolverine are sized to fit most average sized adults, but larger and heavier (over 6'0" and 220lbs) paddlers will fit better in the Gnarwhal while smaller and lighter paddlers (under 5'7" and 150lbs) will fit better in the Wolverine.
Shape: Rally Hull
Tube Diameter: 10.6-inch
Fit: Whitewater (See sizing and specifications)
Seating & Rigging: 3/4 Length WW Seat, WW Foot Brace, Adjustable Foam Backband, 4-point Thigh Straps
Build Configurations: Whitewater Deck (Self Bailer by special order).
Cargo Fly Zipper
Valve:

Temper assist valve for inflation and deflation

Attachments: 4 bow grab loops, 2 stern grab loops, 2 double D-Rings, 2 ankle loops, 2 multi-slot strap plates, and 2 strap plates
Materials: Proprietary 210-denier high count nylon hull* and 840-denier ballistic nylon floor (Made in USA).
Includes: Inflation Bag, Stuff Sack, and Basic Repair Kit
Share
View full details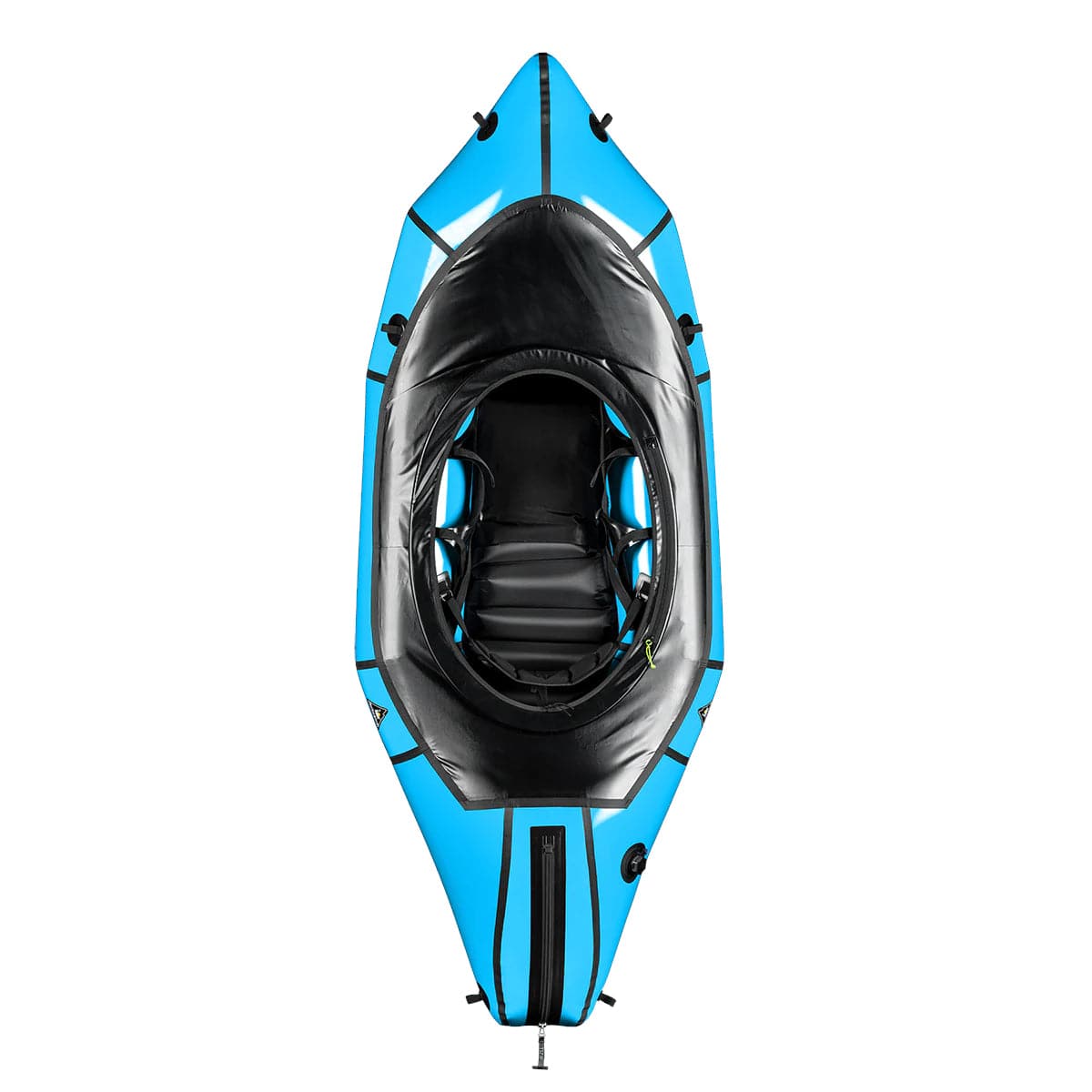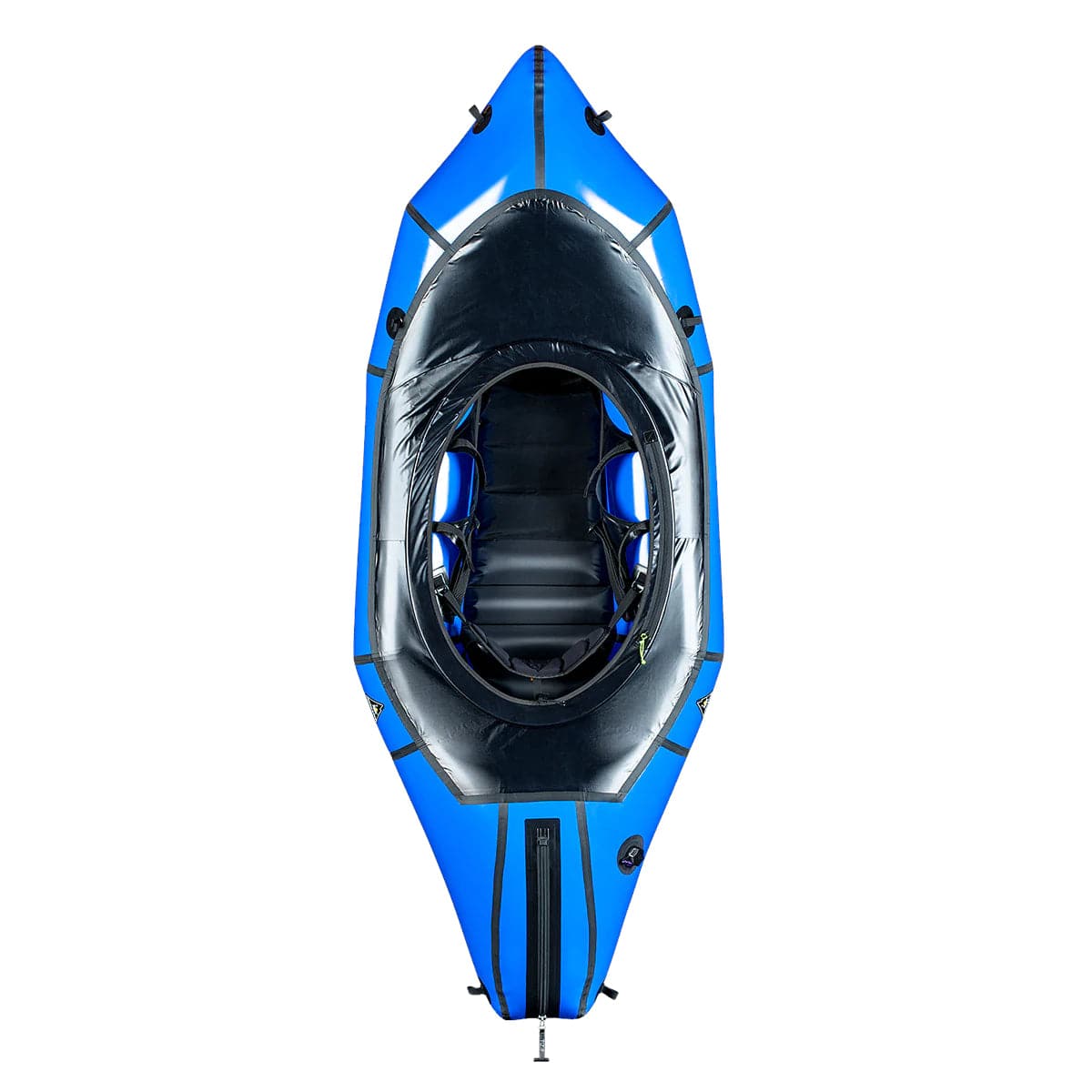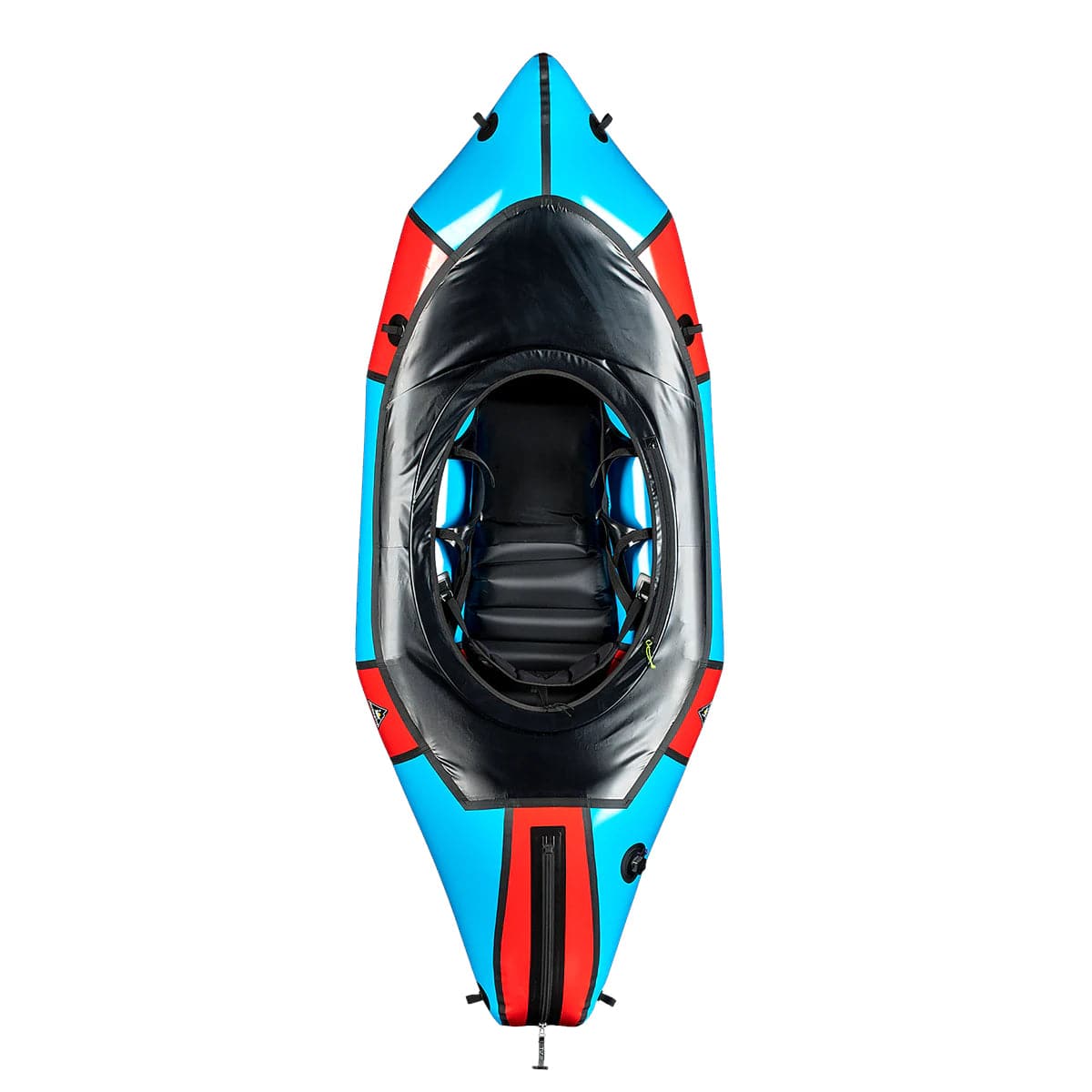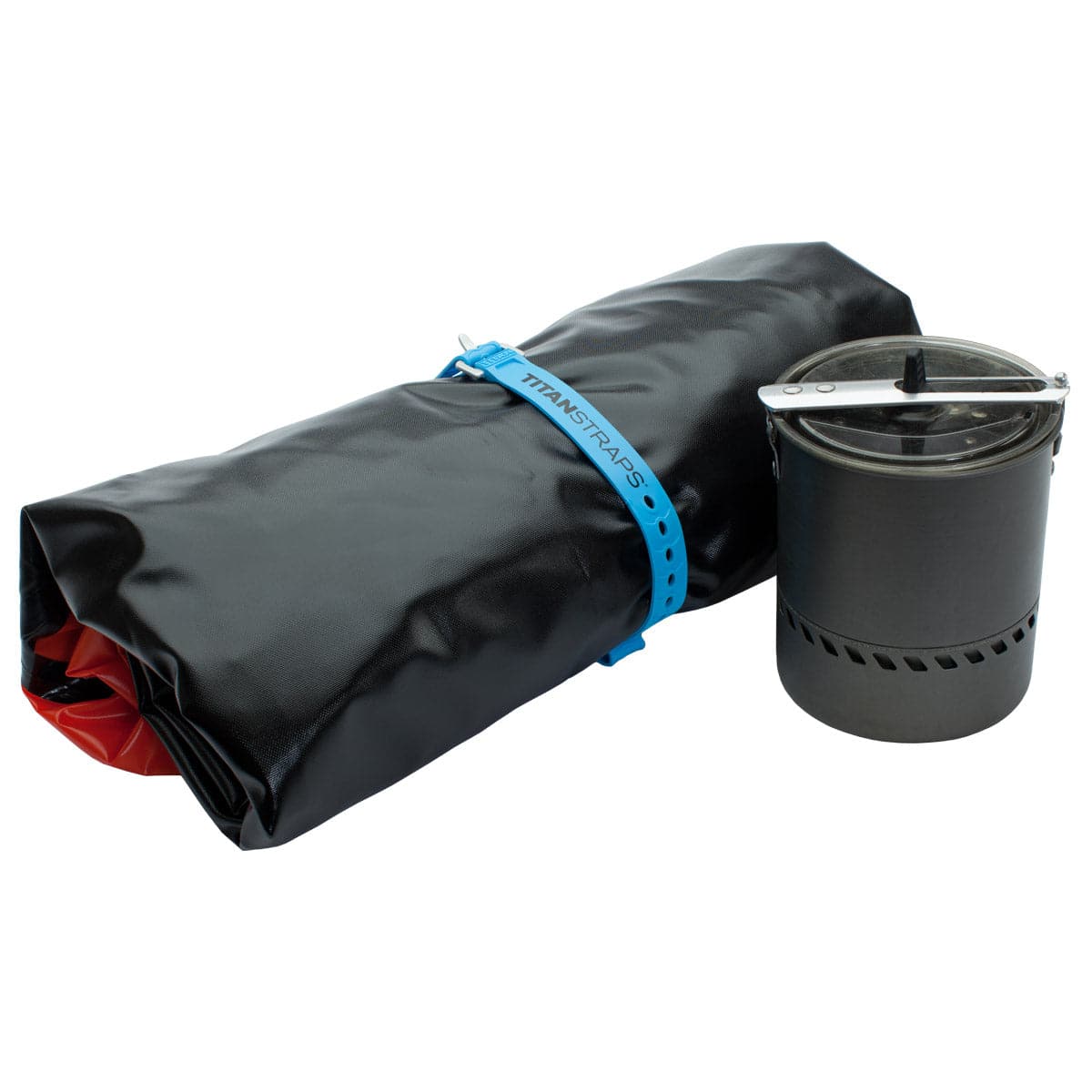 Sizing
Small
Medium
Large
Paddler Sit Length
36-41in | 91-104cm
39-43in | 99-109cm
42-46in | 107-117cm
Exterior Length
90in | 229cm
92in | 234cm
95in | 241cm
Exterior Width
36in | 91cm
36in | 91cm
36in | 91cm
Interior Length
42in | 107cm
44in | 112cm
48in | 122cm
Width at Hips
15in | 38cm
15in | 38cm
15in | 38cm
Weight*
8.6lb | 3.90kg
8.8lb | 4.00kg
9.1lb | 4.12kg
Packed Size**
18x7.5in | 46x19cm
18x8in | 46x20cm
18x8.5in | 46x22cm
Max Capacity***
350lb | 159kg
350lb | 159kg
350lb | 159kg
*Weight includes all components except inflation bag, repair kit, and internal dry bags for Cargo Fly.
**Packed size is a reference measurement based on folding each lengthwise edge of the boat to the center and rolling from the bow. There are many other methods of rolling and folding the boats that will result in a different packed size that may be more or less efficient for packing depending on the situation.
***Max Capacity is the maximum total weight (paddlers and cargo) that the boat can reasonably carry in flatwater under ideal conditions. Actual capacity for any given trip will vary widely based on the paddler's skill and water conditions. Please review our weight carrying capacity guide for further details.