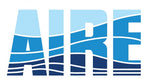 Regular price
$0.00
Sale price
$5,749.00
Unit price
per
Sale
Sold out
Out of stock, call to pre-order
Looking to maximize gear space for the ultimate multi-day whitewater rafting trip? The AIRE R Series Whitewater Rafts are your solution! R stands for round - the traditional round boat design. With their broader beams, larger tube diameters and longer waterlines, these are the most stable of all AIRE whitewater rafts. R Series river rafts are ideally suited for both families with children and epic three week trips on the Grand Canyon or anywhere else. The straight sections of the R Series boats feature 43-ounce chafe strips for greater durability. Built with the durable and easy to repair AIREcell system and backed by a 10 year No-Fault Warranty, the AIRE R Series Rafts are the best choice for the discerning boater looking for a top-of-the-line gear-hauling boat.

The AIRE 130R is a great size for those looking for a small boat for big water.
The AIRE 143R is the most popular size and is a versatile gear hauler that feels at home on any river.
The AIRE 156R is the best choice if you want to haul lots of gear or people for multiple days.
The AIRE 176R & 183R are true expediton rigs. Perfect for the Grand Canyon or other multi-week trips! *176 and 183 models will incur additional freight*
AireCell System - PVC Shell / Urethane Liner
Valve Type: Leafield C-7 & Pressure Relief
Warranty: 10 Year- No Fault
Includes repair kit
Prices listed are with no thwarts. Add up to 3 or 4 thwarts here.
WARNING: This product can expose you to chemicals including DEHP which are known to the State of California to cause cancer and birth defects or other reproductive harm. For more information go to www.P65Warnings.ca.gov
---
Boat is priced with no thwarts, each thwart is available separately Add up to 3 or 4 thwarts here. Length Width Tube Diameter Weight Waterline Chambers Rocker Frame Size 13'1 6'4 19 in 104 lbs 95 in 5 10.5"/8.5" 60" x 72" 14'3 6'6.5 20 in 115 lbs 109 in 5 11.5" / 9" 66" x 78" or 82" 15'9 7'1 22 in 132 lbs 130 in 5 11" / 9" 66" or 72" x 88" or 96" 17'7 7'8 22 in 155 lbs 142 in 7 12" / 10.5 72" x 107" 18'6 8'2.5 22.25 in 178 lbs 148 in 7 12.75" / 9" 82" x 107" or 112"
Share
View full details