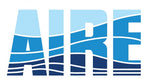 Regular price
$0.00
Sale price
$5,749.00
Unit price
per
Sale
Sold out
Out of stock, call to pre-order
The AIRE E-Series Whitewater Rafts are an eliptical design that features a pointed, high-rising bow for punching waves with a squared-off stern that makes a nice platform for the paddle captain. This boat is THE 4x4, go everywhere raft design. Featuring a high-rocker pointed bow and squared off stern, allowing the boat to ride high on the crest of a wave for maximum thrills and maneuverability. They also have a slightly narrower width and smaller diameter tubes for a more nimble feel. The 'E' series is our favorite choice for narrow, rocky and technical rivers such as the Upper Animas, Piedra, and Gore Canyon. This is the perfect boat for paddle crews looking to tackle the hardest whitewater out there.
The AIRE 130E is best choice for steep technical rivers with a paddle crew. Our #1 choice for the Upper Animas.
The AIRE 143E is the most popular and size, at home in the steeps or a desert float. One of our favorites!
The AIRE 156E is perfect for big, steep multi-day trips like the Middle Fork, Cataract or the Grand!
AireCell System - PVC Shell / Urethane Liner
Valve Type: Leafield C-7 & Pressure Relief
Warranty: 10 Year No Fault
Includes repair kit
Prices listed are with no thwarts. Add up to 3 thwarts here.
WARNING: This product can expose you to chemicals including DEHP which are known to the State of California to cause cancer and birth defects or other reproductive harm. For more information go to www.P65Warnings.ca.gov
---
Boat is priced with no thwarts, each thwart is available separately Add up to 3 thwarts here.
Length Width Tube Diameter Weight Waterline Rocker Frame Size 13'1 6'0.5 19 in 100 lbs 93 in 13" / 10" 54" x 60" or 66" 14'5 6'6 20 in 115 lbs 106 in 13.5" / 11.5" 60" x 72" or 78" 15'9 6'10.5 21 in 126 lbs 109 in 14" / 12.5" 66" x 78" or 82"
Share
View full details