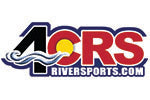 Regular price
$0.00
Sale price
$25.00
Unit price
per
Sale
Sold out
4CRS Gasket replacement service (includes gasket and service). Price is for one latex gasket & replacement service, so you will need to purchase each individual gasket you want replaced from the selections above. (i.e. if you want to replace all the gaskets on a dry top, you will need to purchase one Neck Replacement Service and two Wrist Replacement Services).
We use a professional jig, Gear Aid Aquaseal adhesive, and high quality Kokatat or IR gaskets.
We CAN replace gaskets on most US made dry tops and dry suits including Kokatat, Immersion Research, NRS, Bomber Gear, Sweet, most Level 6.
We CANNOT replace gaskets on Patagonia, Lotus, most Palm items, diving suits, or other off brands as they use a different gasket size.
We CANNOT replace fabric socks, or replace fabric socks with a latex sock.
We CAN replace an ankle gasket with a latex sock
Garments must be cleaned and completely dry before we can work on them.
Return shipping is included with this purchase, but you are responsible for the cost of gettting it to us.
Gasket repairs take a 24 – 48hrs minimum, plus shipping time.
SMALL GASKETS ARE VERY SMALL! Be sure that is what you want before ordering. Check the manufacturers sizing chart if you are unsure.
We DO NOT recommend trimming gaskets! Use something to stretch the new gasket (soda bottle, large coffee can, etc) for 48hrs if you want to loosen it up.
Please ship your cleaned & dried garment to be fixed, along with a copy of your invoice to:
4Corners Riversports
360 S. Camino Del Rio, Suite 100
Durango, CO 81301
Local customers can drop their garments off at the store in-person. Please clean and dry them before bringing them in.
If you are only replacing one gasket of a set (ie one wrist or one ankle) please make a note or mark the gasket somehow, unless it is very obviously blown out.
Contact us for options about MD, XL or conical gaskets. Most people are a LG.
We will call you with any questions or concerns before we start any work.
Please note: We use box knives to open packages, so make sure to place a strip of cardboard or other protective material underneath the box seam to protect your top or suit. Please use an appropriately sized box! Trying to cram your item into the smallest box possible only increases the chance of damage. We are NOT responsible for damage due to improper packaging or damage / loss in transit.
Share
View full details