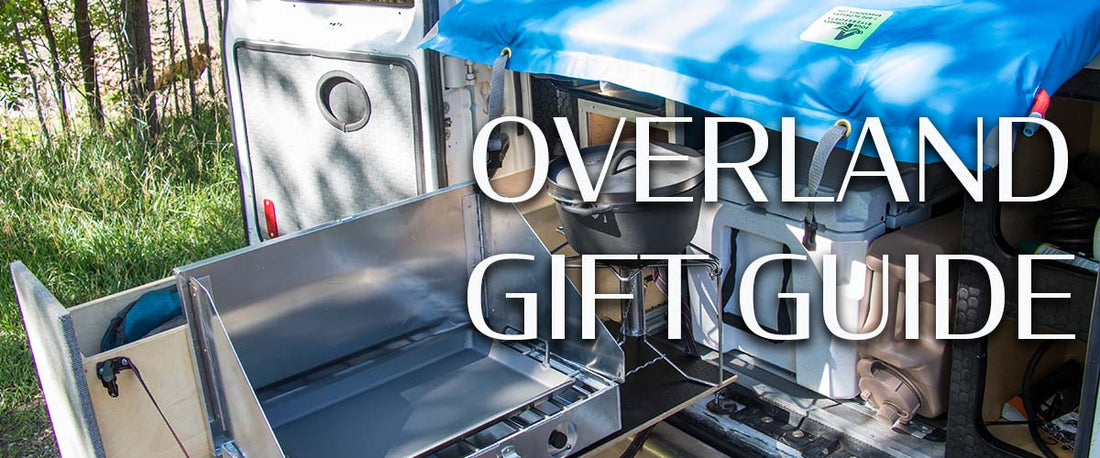 Canyon Outfitter
If you're looking for performance on a budget, look no further than the Canyon Outfitter Series Coolers. Available in 4 sizes (35qt, 50qt, 75qt and 125qt), the Outfitter provides equal performance to other name brand coolers, at a significantly lower price point. The Outfitters feature an insulation thickness of 2 inches, recessed latches, molded-in strap slots for easy rigging, neoprene lid gaskets, a lifetime warranty and a slew of other features.
Yakima RoadShower
With enough pressure to wash your bike or muddy shoes, the Yakima RoadShower is perfect for taking a shower or taking care of your gear. While your out adventuring, the Yakima RoadShower is heating up from solar heating, waiting for you to come get clean.   
Scepter Water Jug 
Scepter Heavy Duty Water Jugs might be the last water containers you ever purchase. No matter where you are or what you're doing, fresh, clean water is always a necessity. These water containers are just the ticket, lightweight and super tough so you'll have water wherever you go.
Pop-Up Fire Pit
Cut down on bulk and weight in your boat with the Fireside Pop-Up Pit Fire Pan with Heat Shield. Lightweight, clean burning and a quick, easy setup, the Pop-Up Pit is the best way to have a fire, anywhere, anytime and on any surface. 
Luci Light
The Luci Solar String Lights adds extra ambiance to any adventure with warm white light across an 18-foot cord. Solar powered, with mobile charging, these string lights are perfect for kayakers, hikers, or campers of any type. Up your basecamp game with this ultimate crowd pleaser.

Stocking Stuffers
Happy Boating!