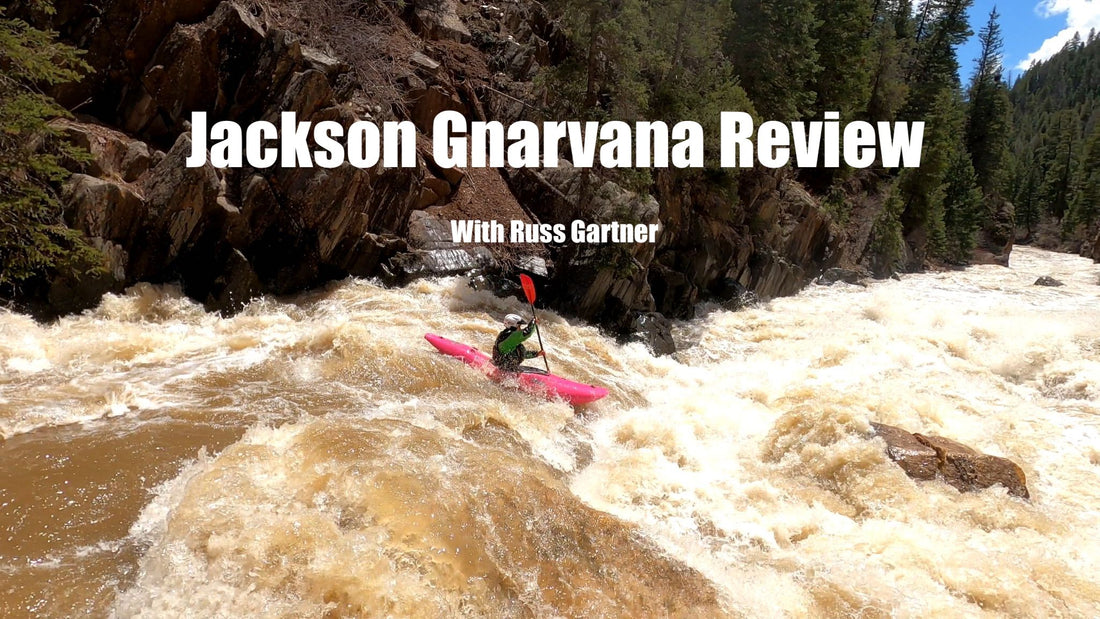 Jackson Gnarvana Review | Paddling Southwest Classics
4Corners Riversports let me borrow a Jackson Kayak Gnarvana for some testing on a few local rivers…
Fun, Fast, and Safe!
These three words came to mind with my first couple paddle strokes in the newly designed whitewater kayak from Jackson Kayaks the Gnarvana. I got a chance to paddle this boat on some of our challenging local classics and here is my take: To be funny the demo boat is pink, and I had anxiety about why Dane Jackson rejected this particular one…I couldn't tell, hahaha! Really though the boat design is on point. I was impressed right away with the speed, much like the previous version of their creeker it accelerated very fast. It differs because the old model required much more effort to drive and stay on line. Just a couple of paddle strokes and there you are speeding along and you can look up at the scenery without losing speed or spinning out. This makes for a much more fun experience when you can move your attention to features further downstream or the scenery of your surroundings. 
The Gnarvana bow melts over minor to moderate features and does a good job of keeping you on line and dry. When a powerful feature redirects you, one of the new to me features of the kayak is only a sweep stroke away! It feels like a hot knife spreading butter. Honestly it is uncanny how easily a sweep redirects the front end, super cool feeling! It truly is easy to paddle.
The Gnarvana is very stable in the sauce. Safe is not a word I dwell on normally but I honestly felt safer in this kayak than in most of my recent tests of other boats. The boat is wide but not cumbersome and not edgy or grabby. With that width and predictable stability the Gnarvana allows for more reading of water than correcting mistakes. It seemed to retain speed and plane over boils after a boof. I tested in some big and continuous Class V and was very impressed, enough to boost my confidence and keep pushing harder rapids.
Overnight gear fits! Jackson has been winning at this for some time with their ample stern access for drybags, and lets not forget the foot pegs are easily removed in less than a minute to stuff the bow. 
About the Author 
My name is Russ and I have spent around 1000 nights living out of a kayak, traveling the world and running some of the most difficult and remote whitewater on the planet. I invite you to come visit my home region near Durango, CO this spring! Here in Southwest Colorado in the Southern Rocky Mountain Region of the USA we have been in a drought for over 20 years. This year is the exception with over 200% snowpack! Runoff is happening now and will likely last all summer. When you get here to rally the ultimate classic whitewater overnight runs in the area like the Animas River and the Piedra River, be sure to stop into 4Corners