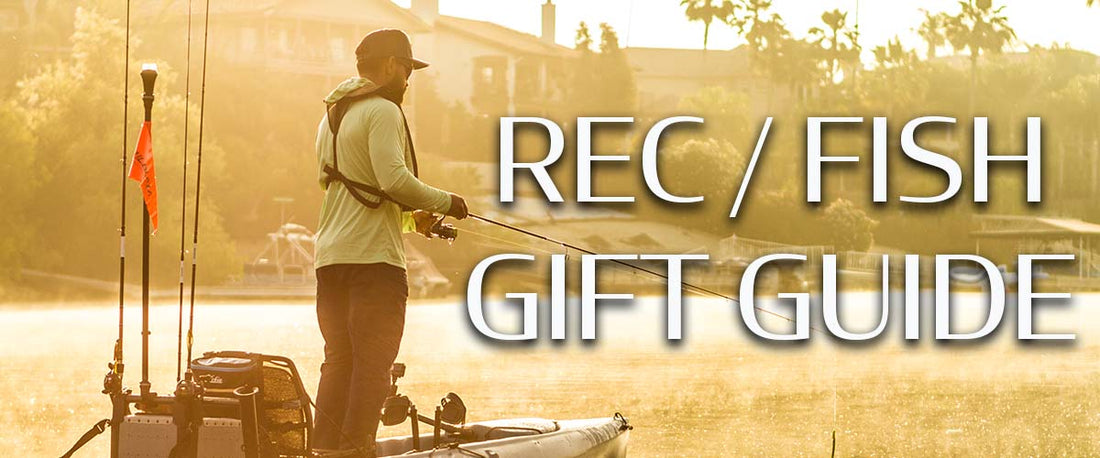 Gifts for Recreation and Fishing Kayakers
3. Werner Tybee
5. Kayak Cart
Stohlquist Coaster
The Stohlquist Coaster PFD is an excellent choice for recreational paddlers and the featured Thin Back Design makes it more comfortable and compatible with boats that have a high seat back. This vest also features plenty of storage for keys, sunglasses, and cold beverages.
NRS Tuff Sack
The NRS Tuff Sack Roll-Top Dry Bag is a ultra durable and waterproof PVC dry bag that is designed for longevity and optimal dryness. Featuring the StormStrip system, roll top closure, and heavy-duty plastic buckles the Tuff Sack keeps gear dry on the river.
Werner Tybee
The high angle blade design of the Werner Tybee Touring Kayak Paddle is direct from Werner's Performance line, but at a more affordable price point and is a great choice for those that like a faster cadence.
Jackson Staxx
The Jackson Staxx is a new versatile rec / fishing kayak that features top-end performance and design in an economical package. A fast but stable hull design provides the best of both worlds, while the versatile outfitting allows easy adjustment to fit the demands of each user, while also allowing the seat back to be stowed for ease of transport or storage, or even stacked on top of each other!
Kayak Car 
The Salamander Bruneau Kayak Cart with Balloon Wheels makes overland kayak transport a pleasure, even on the toughest terrain. Featuring a 150 lb load capacity and with 12" balloon tires for sand and rough terrain, the Bruneau is a simple solution getting your kayak to the water.
Stocking Stuffers
Happy Boating!