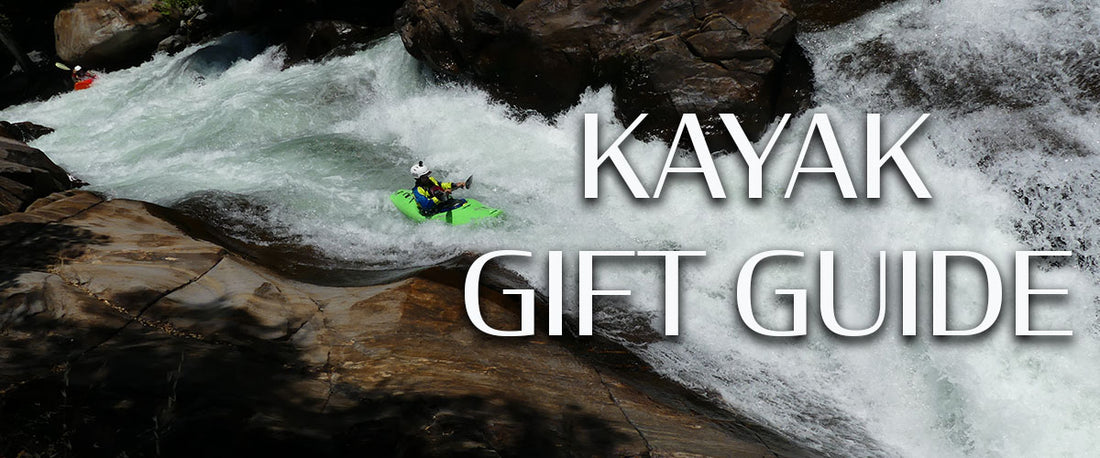 4. Dagger Code
Sweet Protection Wanderer
The Sweet Wanderer is an all-round performer with superior protection properties, giving you the protection Sweet is legendary for, without breaking the bank. Engineered with the durable and super impact resistant ABS Shell and further strengthened with our Carbon Fiber Reinforced Polymer Shell (CRP) technology on strategic areas. The Wanderer was recently rated as the safest helmet for whitewater kayaking and rafting. 
Werner Powerhouse
The Werner Powerhouse Whitewater Kayak Paddle offers amazing power and responsiveness needed for big creeks and river running. Full size blades are evenly balanced to create a clean catch that is immediately powerful and smooth through out the entire stroke. Upgrade to the Carbon Powerhouse for more energy transfer with each stroke.
IR Lucky Charm
The Immersion Research Lucky Charm is IR's latest and greatest rubber rand spray skirt design, with a "fin" style rand designed to create an effective water barrier on even the most challenging rims. An improved high-viz grab handle makes exits easy, and a general overhaul of the skirt fit-range help to encompass the new generation of wider cockpit rims, particularly Jackson kayaks.
Dagger Code
The Dagger Code Whitewater Kayak is a new creek boat / river runner from Dagger that combines the performance of the Phantom with the agility and friendliness of the Mamba. A planning hull, wide stern profile for stability and high-rise bow rocker will be a welcome update to a classic design. The new Code is sure to be modern classic for every level of whitewater paddler.
Astral Green Jacket 
The Astral Greenjacket Rescue PFD has been one of our best selling Class V PFDs for several years now. Featuring Astral's "Freestyle Tectonic" 2-piece front panel, the Greenjacket is designed to move with your upper body while staying tight and in-place around your lower torso. The Greenjacket also features an oversized clamshell pocket with multiple compartments, added back protection, fleece hand warmer sleeve and a variety of safety features.
Stocking Stuffers
Happy Boating!