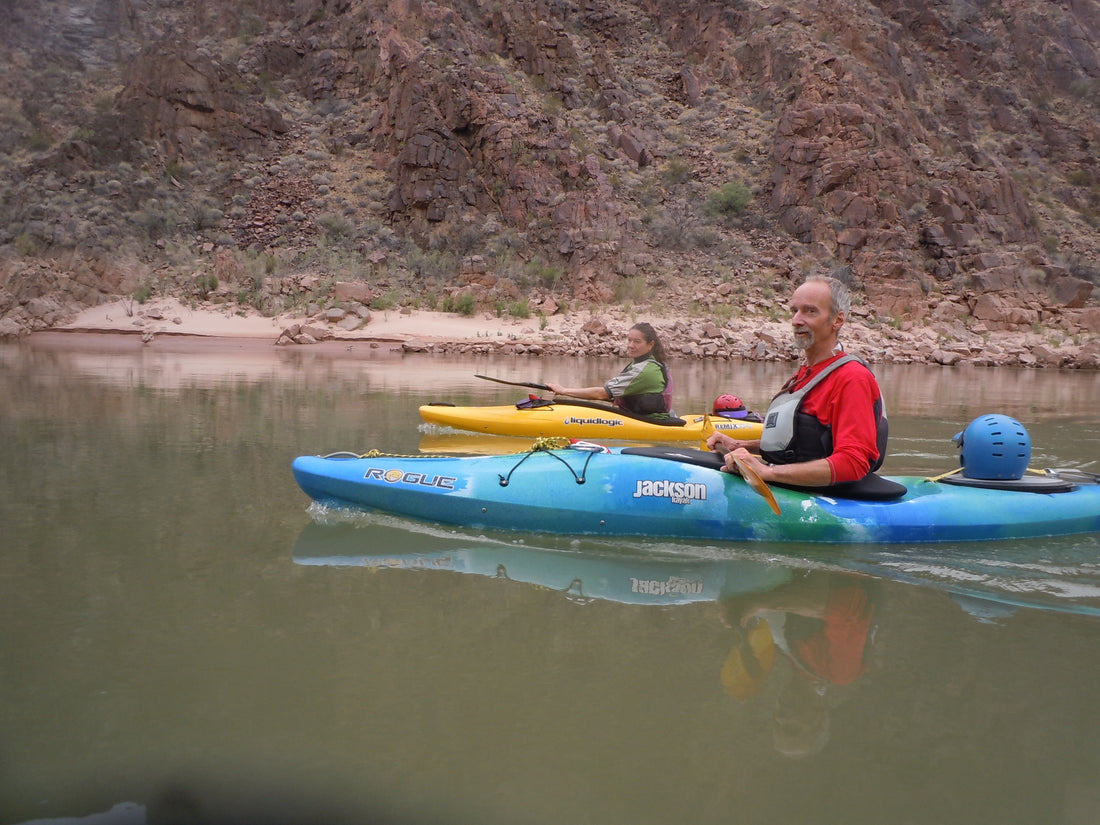 Big Water No Permit Drought paddling. Easy water!
Try the rarely run section of the Colorado! This is a perfect run to do with 2 or 3 friends in self support kayaks. Get a demo at Four Corners Riversports, and pack light! There are 2 fantastic camps, and spectacular view of Fisher towers. Yes, there is a road alongside with some noise, but good chance the people on the road will pick you up to provide shuttle. Or stash a bike.
Both camps are well away from the road. (one potential camp is Fish Ford, just a few miles below the Westwater boat ramp, so that is an easy paddle in the evening if you arrive late) The next camp is where the river is furthest from the road, and is a huge beach on river right. Put in at the Westwater Takeout (assuming you cant get a permit to add that and Ruby/Horsethief to your run). Takeout at any number of the BLM spots along the road. Hint, bike the shuttle in to Westwater Takeout, then with your car along the road you can do any distance you wish. Dewey Bridge to Moab 33 miles Moab to Potash 13 miles
A harder whitewater option:
Another great multi-day trip is alongside the Arkansas River. Sure it is the most visited river in the country, but when you start at or below Pine Creek, and go all the way through Royal Gorge, you've got a pretty darn good stretch of water. Much of it has a remote feel, despite lots of access! Bet you haven't done all of those sections?! Lots of people haven't even done Royal Gorge, which is world class scenery.