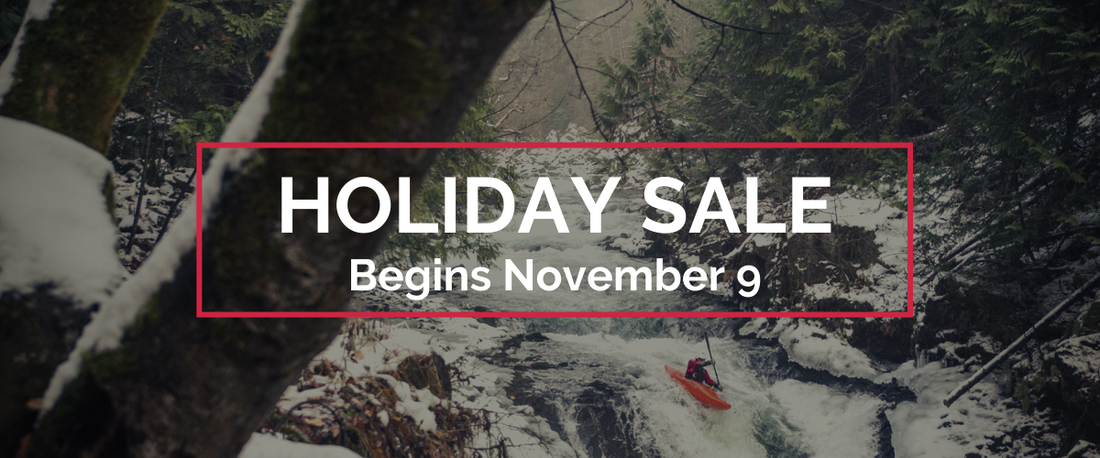 2020 4CRS Holiday Sale Starts November 9th
Our Holiday Sale starts on Monday, November 9th!
2020 has brought record demand for the outdoor industry and has created backlogs and limited inventory. In addition, shipping carriers are forecasting record demand for home delivery. We strive to provide excellent customer service and create happy customers, but in order for us to meet this bar, we need you to do your holiday shopping early!
Below is a list of all of our holiday discounts. Happy shopping!
Select WW Kayaks – 10% off
Badfish Monarch SUPs – 10% off
AIRE Inflatable Kayaks – 10% off
Stohlquist K9 PFDs – 15% off
All Helmets – 20% off
All dry bags – 20% off
All spray skirts – 20% off
Kialoa SUP paddles – 20% off
Animas CBD products – 20% off
All Splash Wear & Drytops – 20% off
NRS Hydroskin Shirts & Pants – 25% off
Badfish Riversurfer – 30% off
All casual / swim / foot wear – 40% off
All GoPro accessories – 50% off
Whitewater Classics book – 75% off
On Small Business Saturday or Cyber Monday we will donate $50 to Dolores River Boating Advocates and American Whitewater Association for every new boat or board that is purchased. We highly recommend ordering for the entire holiday season and beyond during these next two weeks. Demand historically has been through the roof. Therefore, if you want to guarantee inventory for the holidays, stock up early!